Grants
1st Sandleheath Sea Scout Group are very grateful to all those organisations that have provided us with grants to assist in the running of the group and the provision of the equipment. This page acknowledges recent grants that we have received.
Securus Communications Limited

Securus Communications Limited, based at Hook, sponsor the Broadband and Wifi at the Scout Centre, paying for the equipment and running costs for the foreseeable future. We would like to thank them so much for supplying this essential service to help keep all our Scouting activities going and developing. Richard Savage, former Scout, Explorer, Leader and Skills instructor at Sandleheath approached Rob Derbyshire, Director of Securus Communications Limited, with whom he has connections, on our behalf in 2022 and we were delighted when we heard that Securus Communications Limited were happy to be involved with this much appreciated sponsorship. As you may all know, most of our Scouting records etc are held online and so Broadband and Wif at the Scout Centre is an essential in these technological days. Many thanks again to Securus Communications Limited.
Kumho Tyres
Thanks to Fordingbridge Tyre & Battery we received a donation from Kumho Tyres' "Cash for Causes " in 2012.  We used the money to buy some additional tents: Vango Force 10s for static camps and some lightweight tents for D. of E. expeditions.  You can also read about this on the Kumho Cash for Causes blog .
Sport England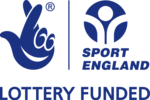 In 2011 we received a grant of £10,000 for the purchase of safety boats. Two boats plus engines have been purchased at a cost of £8,769. The remainder of the grant will be spent on safety equipment for the boats, including VHF radios.
BIG Lottery Fund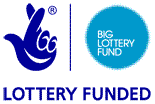 In 2011 we received a grant of £5,935 to improve the acoustics in the main hall. This has been used to purchase the sound absorbing boards. The boards have now been fitted and everyone is delighted with the improvement.
Gannett Foundation
In 2011 we received a grant of £2,000 from the Gannett Foundation via the Salisbury Journal. This is for the purchase of new tents.